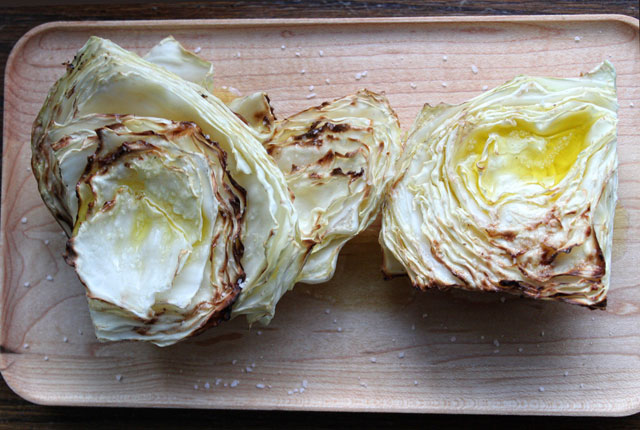 I know, grilled cabbage, right? The thing I love about simple ingredients is that they might surprise you when you tweak them a bit. Typically I either stir fry or boil cabbage, but then the thought occurred to me when I was grilling some pizzas on my Kettle Pizza not too long ago. Why not throw some cabbage on the grill, get a bit of char on them, and serve it as a side dish? Years ago I did this with romaine lettuce and made a salad out of it and whoa was it ever awesome. Grilling lettuces, and cabbage really turns it into a whole new beast and elevates the flavor like you won't believe.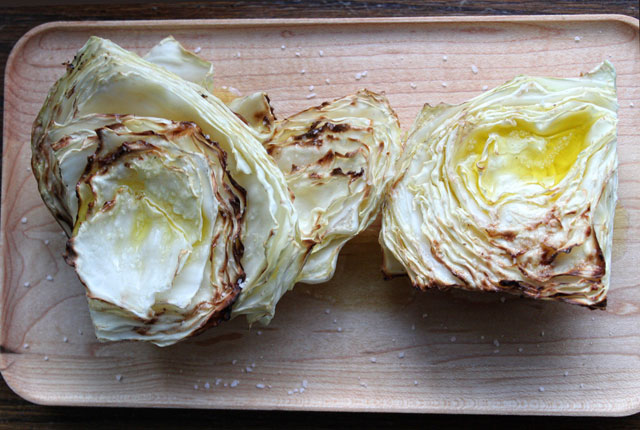 Let's get started.
Ingredients:
1/2 head of green cabbage, quartered
1/4 cup of olive oil
Salt, to your liking
Yep, that's it, well, including a grill. A charcoal grill, preferably.
Start by heating your coals, and get them nice and gray. Lightly oil your cleaned grill grate, and lay the quartered cabbage on the grill, over indirect heat. Cook for about 30 minutes, or until you get a nice char on the cabbage and that it has cooked through. My preference is that you still have some crunch to it to add a bit of texture as a side dish. Remove the cabbage from the grill and drizzle with olive oil and shower with some kosher salt.
Nothing gets easier than this. It's light, crisp, and super awesome as a side dish for about any meal. Consider it a basic salad and you are good to go. Hope you enjoy!