Often times I hear my wife say how much she loves broccoli and cheese soup. I do to for that matter, but in all honesty it is something that I have never made. I know how to make it, but again, something I have never made. I think that is in my very near future now that I mention it. I love cooking for my wife, it's one of the things that probably drives me to cook on a daily basis, that and my kids. Have I mentioned how the kids are eating my out of my house? I often joke that I need to be raising a farmer's plot full of vegetables, apple trees, and cattle and pigs. They are literally eating me out of my house. Regardless, back to the broccoli and cheese soup…
As I knew my wife loved that soup, I decided to come up with the flavors of that soup and come up with some finger food for some pregame football watching. What turned out as the broccoli and cheese cheddar bites, turned out to be something super yummy.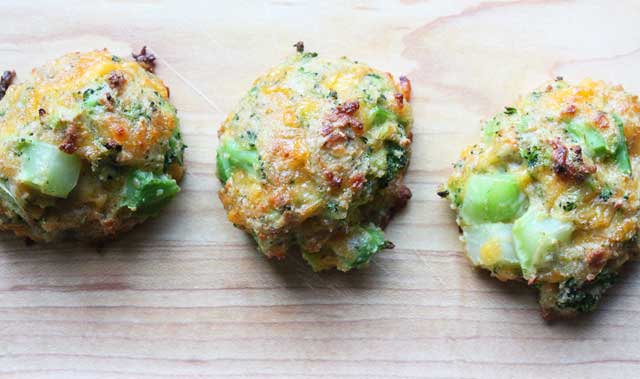 Let's get started.
Ingredients:
8 oz Frozen Chopped Broccoli, thawed, and strained
1 cup of Italian bread crumbs
2 whole eggs, beaten
1 cup shredded cheddar cheese
1/2 cup of shredded Monterray Pepper Jack cheese
1/2 tsp salt, to taste
Really simple ingredients make this finger food a real treat, plus it's way too easy to make.
Start by adding everything to a mixing bowl, and with your hands, make sure everything is nicely incorporated. Place the bowl in the refrigerator for 30 minutes to let everything set up.
Next, preheat your oven to 425 degrees.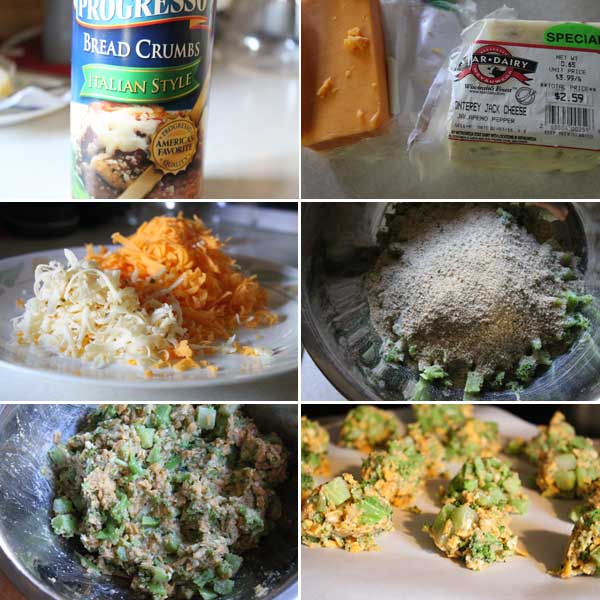 Next, take the mixture out of the refrigerator, and with an ice cream scoop, make your scoops and place them onto a parchment lined baking sheet. Continue scooping until everything is gone. I think this batch made about 16 bites.
Place into the oven, and bake for about 20 minutes. Remove and serve.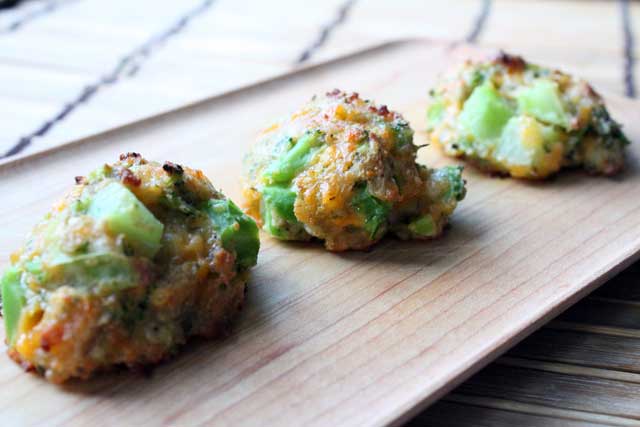 Gosh these were so good. I probably ate three of them right away and had to walk away from them (then returned pretty quickly). My wife fell in love with them right away. Not only are these a perfect bite for a game day appetizer, but they are everything you would expect in a broccoli and cheese recipe, with just the right heat from that pepper jack cheese. Hope you enjoy!