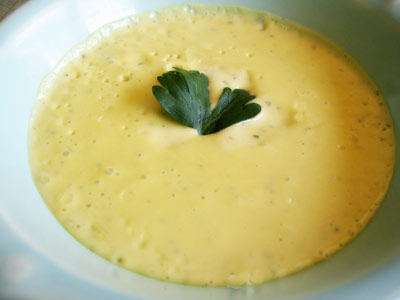 Tired of the same old sauce being used on your burgers and fries? Tired of boring salad dressing? You are? Well, let me welcome you to the wonderful world of aioli, pronounced  as 'ahy-oh-lee'. If you have never had aioli, well now is your chance. It is a like a very light mayonnaise with a great punch of garlic. So if you like garlic, and the texture of mayonnaise, then you are going to love aioli.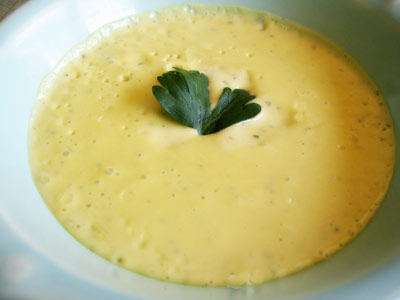 Aioli goes great with just about anything. You can spread it on bread and it just like that, or you can drizzle over french fries, or even better, some blanched beans or asparagus. Truly wonderful anyway you serve it.
Ingredients:
1/2 bulb of garlic, skin on
2 cloves garlic, finely minced, and mashed
1/2 tsp salt
pinch of cracked pepper
pinch of cayenne pepper
juice of half a lemon
Approximately 1/2 cup of olive oil, plus one tablespoon
1 tbsp chopped parsley
1 large egg yolk
Begin by preheating your oven to 300 degrees. Get some aluminum foil, and add the half bulb of garlic to the foil. Add two tablespoons of the olive oil, and seal the foil. Cook in oven for approximately one hour and 15 minutes. Remove from the oven, and let cool.
Now the rest is going to come together really quickly. Get out your blender.
Add in the roasted garlic, the garlic mash, salt, pepper, cayenne, egg yolk, chopped parsley, and lemon juice. Give this a few pulses to get everything incorporated. Next step is slowly adding in the olive oil to build your emulsion. Slowly drizzle it in so that the mixture turns into a mayonnaise-like consistency.
Pour into a bowl and serve with whatever your heart desires.