Quick and Delicious Chip Dip
Almost every time I go to a party there is the standard chips and dips sitting out on a table or counter and almost everyone swipes a chip into this store bought dip, and repeats. What always surprises me is that it is always store bought dip. You know the types. A french onion dip is typically the standard. That or some sort of ranch, or chive. So lately I had that thought cross my mind. Why do people not just come up with their own dip!?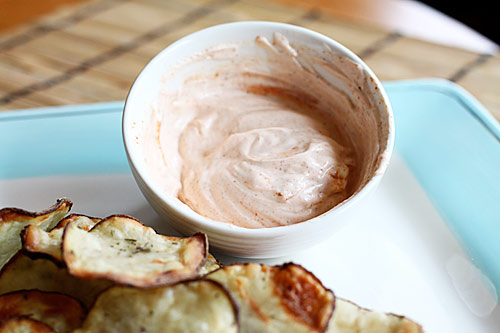 That is when I took it into my own hands to show everyone just how easy it is to come up with a really great, and simple chip dip. Creamy, a bit spicy, and super easy to make, you might have your guests asking about this one at your next get together.
Ingredients:
1/2 cup of sour cream
2 packages of your favorite Ramen noodle seasoning packets (I used Hot Chili Ramen)
Add the seasoning packets to the sour cream. Mix well. Cover and refrigerate for at least one hour before serving.
Now how easy was that? Do it yourself. Skip the thought that store bought is better and create your own. Enjoy.