I will admit a couple of things. I love going to ethnic grocery stores and spending time looking around at various noodles, sauces, and heck, pretty much anything, and I love eating at Asian restaurants where they have an array of sauces set out, much like how we might have salt and pepper laid out. There is one of those items that I see at the Asian markets, as well as in some restaurants, and that is some sort of chili oil. Chili oil is great for sautéing vegetables, or even used in marinating, and to me, it is pretty diverse and can balance out any type of meal with a bit of spice.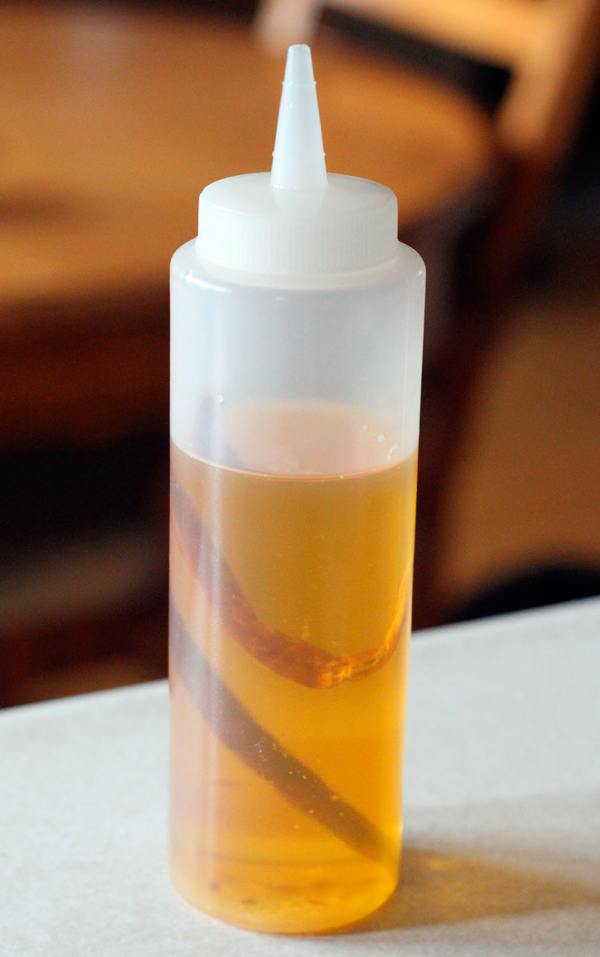 Let's get started:
1 cup of peanut oil

1/2 cup of whole red dried chili peppers
2 cloves of garlic, peeled
1/4 cup of dark sesame oil
That's it. How awesome is that?
Add the peanut oil to a skillet, and bring to a medium-low heat. Add in the chili peppers, as well as the garlic. Cook for about 15 minutes, reducing the heat to low along the way. About ten minutes in, add in the sesame oil.
Remove the skillet from the heat, and let cool. Strain the mixture and store the oil in your serving jar. I like to use the plastic squeeze bottles. Add in a dry chili or two to the bottle as well. Use however you want when you want a bit of additional heat, and store in the refrigerator when you are done. I hope you enjoy.