So I turned a year older, and it was a blast to say the least, celebrating with family. My brother and sister-n-law brought in a extremely large box, and it surprised me, only due to the fact that I was not expecting much of anything, from anyone for that matter. But it came time to sing the birthday song and open gifts, and when I opened the bag, sure enough it was a juicer! Now I have been making smoothies during the work week to start my morning, but there was something that I never really enjoyed with the smoothie, and that was the consistency of it. It always felt like I was drinking a shake, but what I was looking for was a much thinner consistency. This juicer really got me excited.
Here is my take on the product review. As I have never researched juicers, as I know they can be expensive, I decided to jump on Amazon.com and read reviews to see what I was getting myself into. The reviews were average, and a lot of folks did seem too happy with it, but I thought I would give my own take on it, and began juicing at the start of the work week.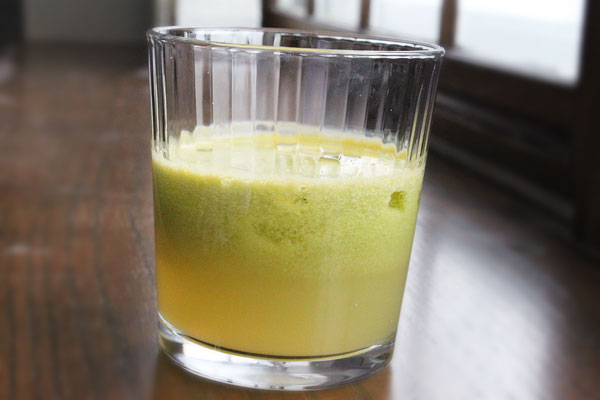 What comes out of the box is is a nice looking juicer. It has two speeds for juicing, a collection compartment, a grinder, and a collection cup for the juice, a cleaning brush, and a rubber nozzle. At first, I was a bit intimidated. It was big, and weighs eleven pounds. It takes up a big part of my counter space as well. I read the directions, then realized how easy it was to assemble.
So came Monday morning and I had everything prepared. I started by juicing two apples, two peeled oranges, a cucumber, a pint of blueberries, and a peeled kiwi. I inserted everything into the middle hopper, and used the plunger to push everything down. It ground so quickly, producing juice immediately. This yielded close to three cups after all said and done. Both my wife and daughter were super excited to try it. I added some ice to some glasses, poured, and slammed it down. We all agreed it was awesome. There was a bit of extra foam in our glasses, but we did not mind. We have been juicing every morning now for the last ten days with no issues.
The Dash Juicer does extract a lot of pulp compared to juice, and the cleanup takes me about 5 minutes, or so. I think I will insert a bag into the pulp compartment for easier cleanup and save time for me in the morning, but overall we still love it. We have been juicing lots of vegetables and fruit every morning. It's fills us up, and makes us feel better as well.
I will give it a couple of more weeks. Many of the reviews say the motor burns out in three weeks. I'm really hoping it does not.