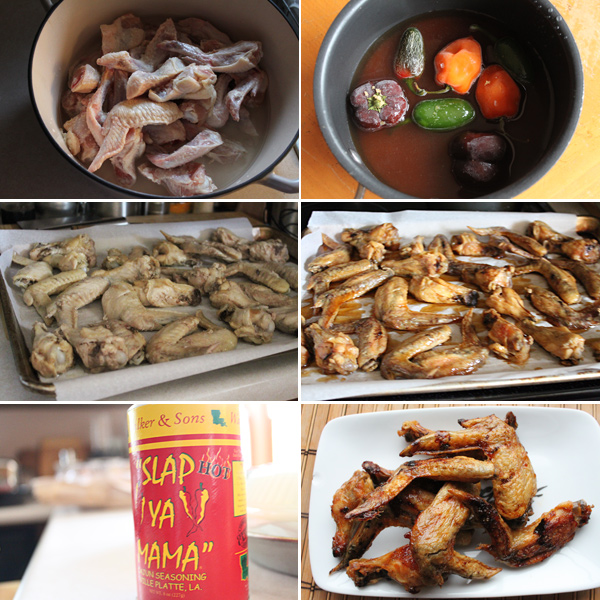 Spicy Glazed Chicken Wings
Unfortunately our favorite football team lost this past week. Yep, we are a Green Bay Packers family. So when it comes to game day, I typically make things like a batch of chili, nachos, or other finger foods. This particular weekend, I was browsing through my freezer and realized I had frozen a bunch of chilies from the garden this summer. Everything from habaneros, to serrano, to jalapeno peppers. Not only that but a package of chicken wings that I knew my kids would devour. This is when I thought I would come up a spicy glazed chicken wing, and boy did they hit the spot.
As much as I like a fried chicken wing, I wanted to go a bit more simple on this recipe and bake them. I bake them from time to time and they always turn out great, at least in my opinion.
So let's get started.
Ingredients:
2 lbs of chicken chickens, split (I keep the wing tip on)
Large pot or dutch oven, with about 1 cup of water
6 chili peppers, I used an array of habanero, jalapeno, and serrano, punctured
1 cup of light brown sugar
2 cups of water
large rimmed baking sheet
2 tbsp spiced seasoning (I used Slap Ya Mama)
2 tbsp unsalted butter
Take the chicken wings and add them to your large pot. Add in the water, bring to medium heat, and lightly poach the chicken for about 25 minutes. The goal is to par cook.
During this time add the chilies, light brown sugar, and 2 cups of water to a stock pot. Bring to a simmer, reduce the heat to low, and stir along the way. This will be your spicy glaze. Adjust the heat as necessary as you want the consistency of a light syrup.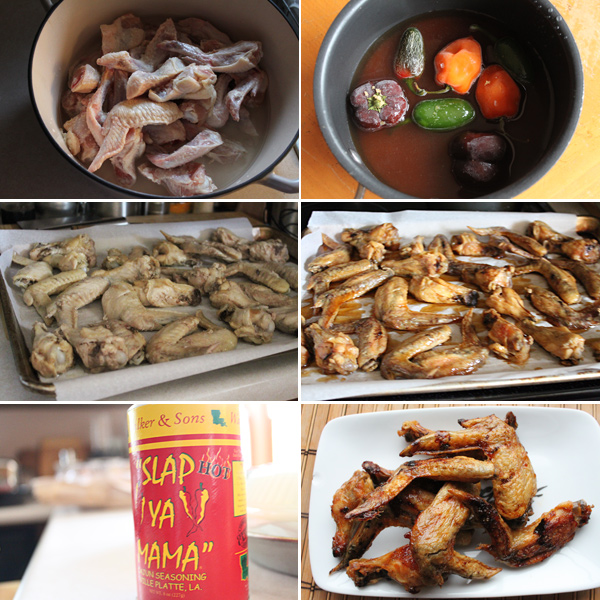 Preheat your oven to 375 degrees. Remove the chicken with a slotted spoon, and add them to your baking sheet.
Cook for about 1 hour or until your desired doneness. We actually like ours a bit crisp and a bit more dry. Once cooked and crisped, remove them from the oven and dump them into a mixing bowl. Add in the butter, and spoon on as much of the spicy glaze as you desire.
Sprinkle on some of the spiced seasoning, give a good toss, and plate and serve.
The result was everything we love in a crispy chicken wing with just the amount of spice. If you are looking for a good wing, and one that is baked, give these a shot. Hope you enjoy!