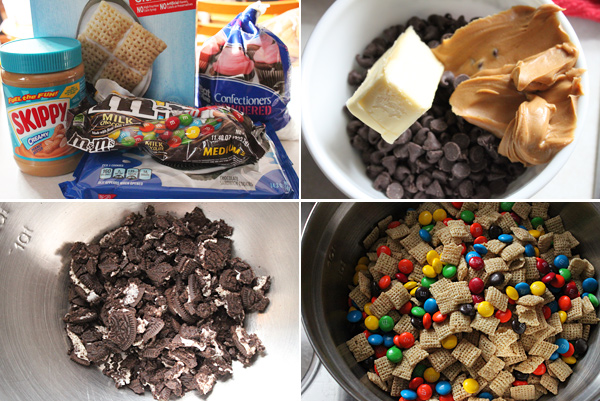 Loaded Puppy Chow Dessert
Most every time I go to the store, I see small packages of what is called 'puppy chow', and I see people buying these powdered sugar based cereal. I've looked at the cost and say to myself 'seriously, that much for this?!'. That when I figured I would come up with own batch, making it my own and loading up this puppy chow that I knew my wife and kids would love. The ingredients are way too simple and I pretty much had everything laying around with the exception of the Chex cereal. You're going to love this one.
Let's get started.
Ingredients:
10 cups of Chex Mix (I used the Rice variety)
1 cup of semi-sweet chocolate chips
1/2 cup of smooth peanut butter
3 tbsp unsalted butter
10 Oreo cookies, crumbled
1/2 cup of regular M&Ms
1 1/4 cup of powdered sugar
Get a large mixing bowl, one large enough to hold all of the cereal comfortably.
Add the crumbled Oreos, then the cereal, then top with the M&Ms.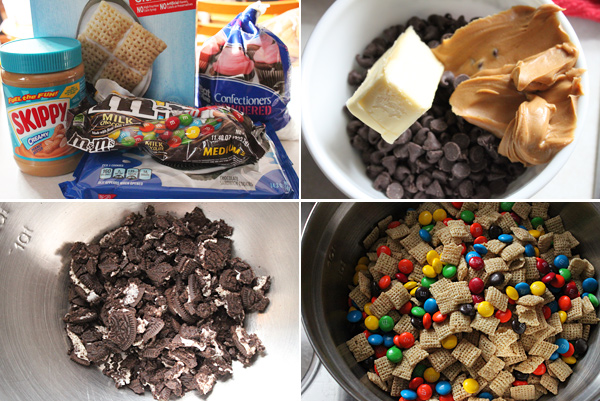 To another bowl, add the chocolate chips, butter, and peanut butter. Place in a microwave and melt for about 90 seconds or until you have a smooth mixture. Give it a good stir, and if you need it to smooth out even more, add a few more seconds in the microwave.
Get your powered sugar ready.
Take the chocolate mixture and pour all over the cereal and quickly mix, then pour on the powdered sugar. Continue to mix until everything is coated. Pour the mixture onto a parchment lined baking sheet and let cool.
Serve in bowls and seal in a bag for all of the leftovers. I must say my family probably took down a half of that batch and wow they were in heaven. If you are looking for a simple dessert and one that you can simply throw together for that sweet tooth of yours, give this one a go. The addition of the cookies and M&Ms were a huge hit. Hope you enjoy!