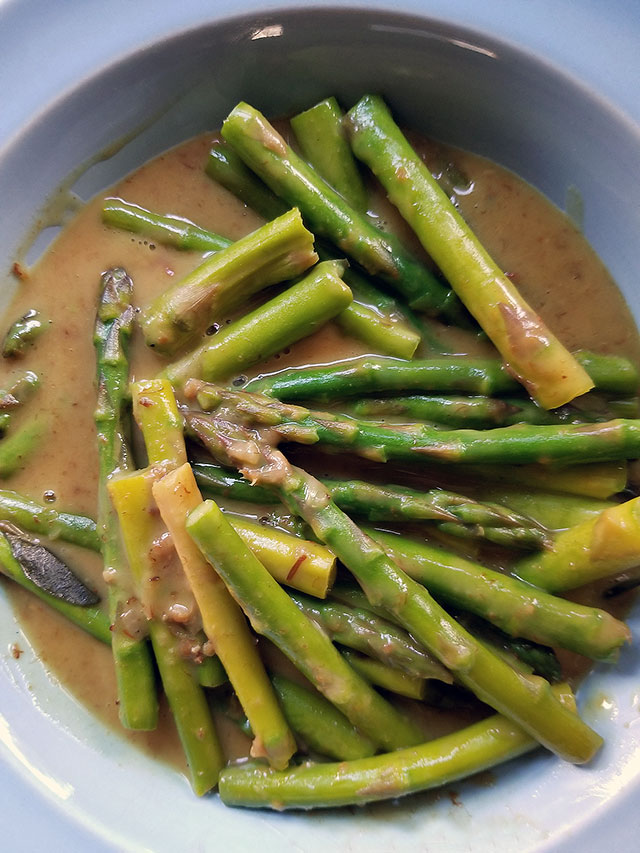 I love coming up with new recipes, and this past weekend was one of those times. I particularly enjoy family dinners on Sundays. There is something about that day when we can all come together and enjoy a meal together. Granted it is extremely important for me to have everyone come together every day for dinner, but I realize that is not always possible with work schedules.  So as I have been trying to eat more healthy throughout the week, meaning for vegetables, I decided to come up with this lightly sauteed Thai curry asparagus.
I recently fell in love with this curry paste when I made Khao Poon and there was something about the sweetness that I fell in love with.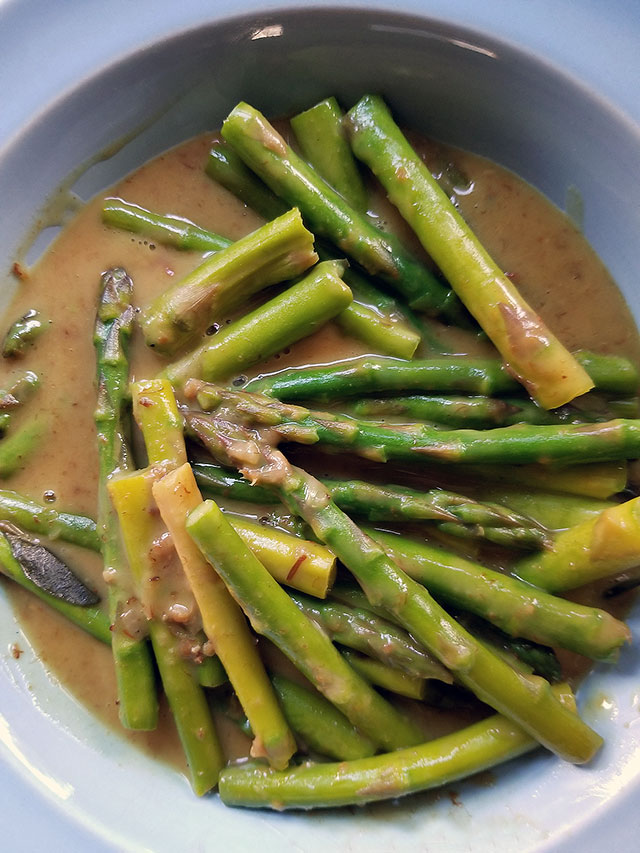 Ingredients:
4 oz can sweet Thai Noodle paste
1/4 cup of water
1 bundle of asparagus, washed and trimmed
3 kaffir lime leaves, optional
1 Thai chili, lightly bruised, optional
salt to taste
Start by heating a large skillet on medium heat. Add in the Thai noodle paste and give that a good stir, cooking for a couple of minutes to waken all of the paste.
Next add in the water, kaffir lime leaves, salt, and chili. Give another good stir. Add in the asparagus, and cook for about 4-5 minutes or until your desired tenderness. I still like my asparagus with just a slight crunch. Next, just plate and serve.
The end result is a perfect vegetable dish with that sweet curry flavor. Serve alongside with some rice for a perfect side dish. I hope you enjoy!