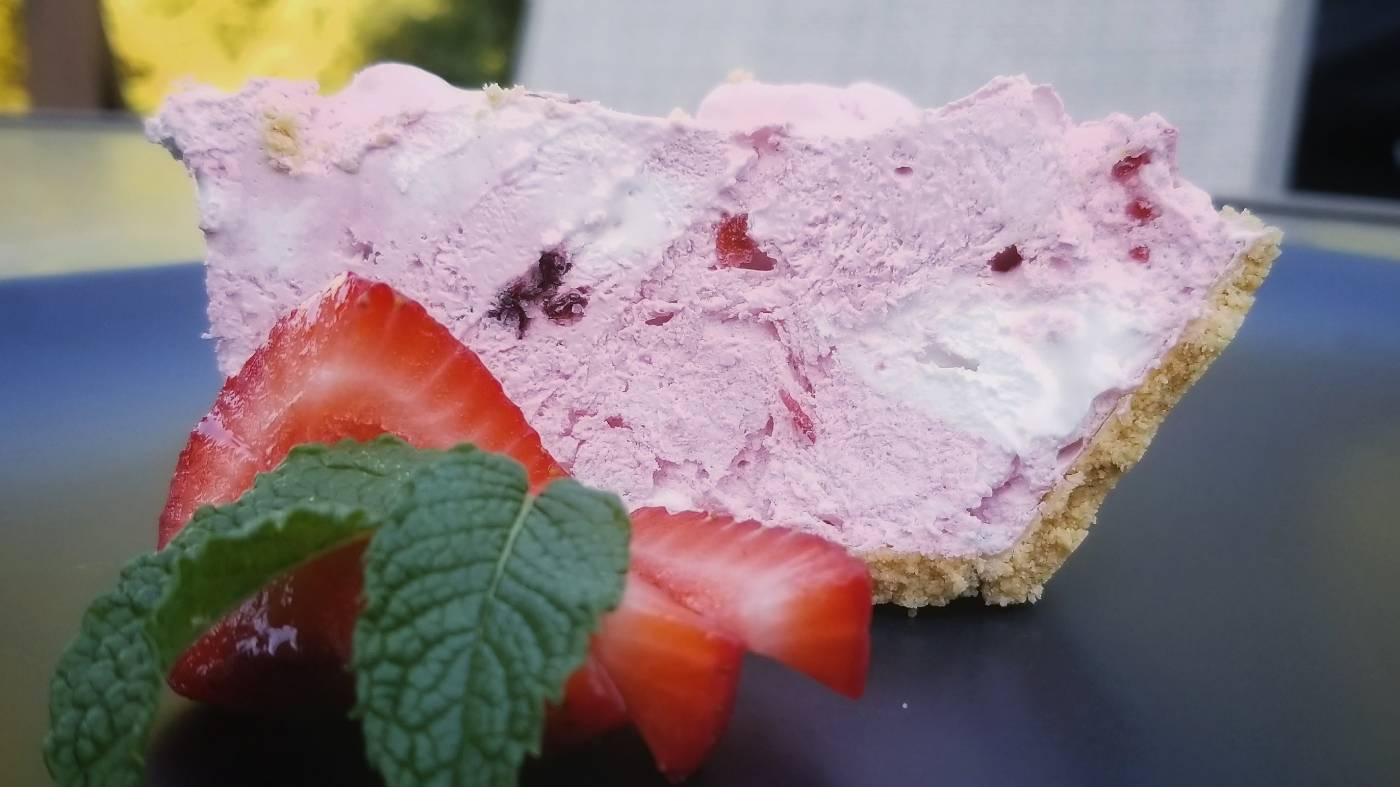 Summertime Jello and Cool Whip Pie with Fresh Fruit
There is something about this pie that just screams summer. Not only that but it is a pie that takes no time at all to put together, and really it is a simple waiting game for a couple of things to set for the pie. You can go all kinds of routes with this particular pie in terms of mixing it up with the fresh fruit, or the type of fruit gelatin. In my case, I have made a couple of these already because it is easy to feed a crowd, it is light, and gosh darn it the pie is just refreshing. It's what I am calling the summertime jello and cool whip pie, and it uses two things I rarely ever eat; jello and cool whip (however I love them both).
Let's get started.
Ingredients:
1 cup fresh raspberries, washed and strained
1 cup of fresh strawberries, sliced into bite sized pieces
3 oz package of black cherry gelatin (use your favorite)
1/2 cup boiling water
12 oz container of Cool Whip, thawed
1 pre-made graham cracker crust (or make your own)
Again, this does not get much simpler.
Bring the water to a boil. Add the gelatin to a large mixing bowl. Add in the boiling water, and stir to dissolve the gelatin.
Let the mixture cool on the counter. Stir to mix the gelatin. It will form but not like your typical amount of jello.
Mix in the fruit, as well as the Cool Whip, and give it a good stir. Make sure the gelatin breaks up into the mixture.
Scrap the mixture into the graham cracker crust and shape accordingly.
Lightly cover, and place into the refrigerator (or freezer) to set. I let mine go in the freezer for a few hours then remove about 45 minutes prior to serving. Your call. Whichever route you take it will be delicious, just make sure it is nice and cold!
Slice, and dig in. Every bite yields delicious surprises of fresh fruit, along with miscellaneous bits of jello. The bites only improve with excitement. It's easy to devour one slice. If you can resist, and it's hard to, you may find yourself slicing a little extra for that second slice as it's that light and delicious.  I'm curious, what are some of your summertime favorite desserts? Hope you enjoy!