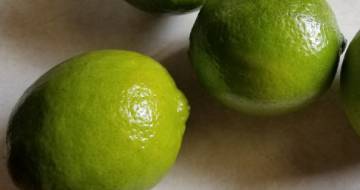 I'm not sure what it is about this time of year, beyond the heat and humidity, that I always think of fresh citrus drinks. My default concoction is pretty much my mint limeade as there is always an abundance of fresh mint around my house. As I was thinking about that limeade one weekend, for whatever reason coconut milk jumped into my thoughts (probably because I was thinking of sweet desserts on the horizon), and that is when the light bulb turned on and I decided to come up with this delicious coconut limeade.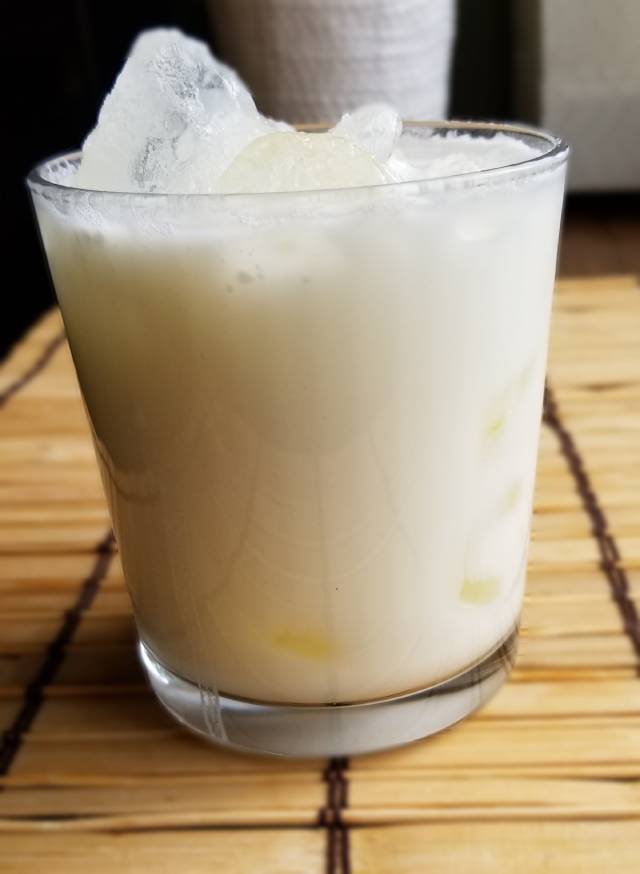 I was probably thinking of limeade because I wanted to use up a bunch of limes that I had purchased in bulk after seeing a lime going for .50 at my local grocery. I decided to buy about 5 pounds worth of limes from a big bulk store and have my way with them! This was one way of having my go at the limes besides cooking Thai or having a few extra limes cut during a taco night at the house. I'll admit though that I love limes as much as lemons, especially in Asian cooking. But no cooking on this one. This is about making a delicious and refreshing beverage that you and your family can enjoy. It's called coconut limeade, and it is tart, sweet, creamy, and addictive!
Let's get started.
Ingredients:
Blender
5 whole limes, washed and quartered
1 cup sugar
5 cups cold water
1/2 cup Sweetened condensed milk (more or less depending on your sweetness)
14 oz can of coconut milk, full fat
ice cubes
strainer
The process on this one couldn't get an easier, trust me.
Add the water to a pot, along with the sugar. Cook on medium heat, stirring, and once warmed remove the pot from the heat. Stir until the sugar is dissolved. Pour into a container and place in the freezer for about 20 minutes.
In the meantime prepare your limes, open the coconut milk, and measure out your condensed milk.
Add the limes to a blender.  Pulse the blender to put a little rock and roll emphasis on those limes. After a couple of pulses, add in the chilled sugar water.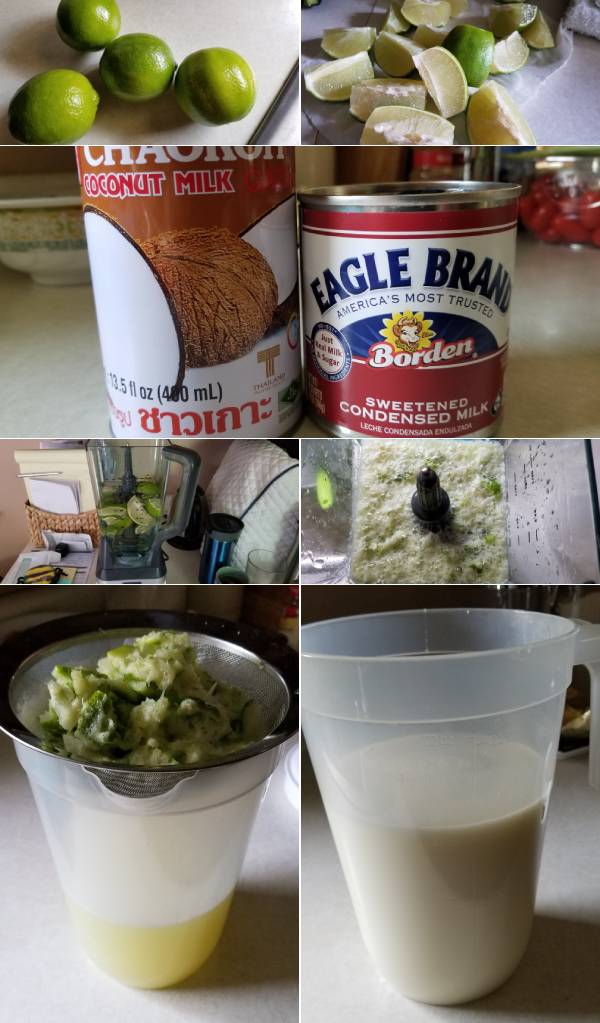 Pulse some more, until the limes get crushed up a bit, about 10 pulses or so.
Strain the mixture over a pitcher or bowl, pressing down on the lime mixture. The point here, NO PULP ALLOWED.
Discard the pulp. Add the sweetened condensed milk and the coconut milk to the pitcher. Give a good stir to incorporate everything. Serve over a nice glass of crushed ice and enjoy.
I'll be honest, the drink is a bit surprising as you may first think it is horchata, or something other. But then you get into it and still think, what is this? What amazing flavors have just hit me on this hot and humid day? Then you start to get it. That light, sweet coating of the milks inside your mouth that is perfectly balanced by that ever so bitterness and sourness of citrus of the lime.  You find yourself continuing to drink repeating the above. Then your drink is gone and you find yourself wanting more.
Yes, it's pretty darn delicious, refreshing, and almost a perfect summertime drink. I suspect some alcohol could easily slide into this one for an 'elevated' cocktail. Enjoy!