It has been awhile since we have had beef, so I figured since the weather has finally been improving that I would fire up the grill, splurge on some steaks and get to town. This time instead of just salt and peppering the steak, I decided to go with a Thai steak. It was a great decision on my part. This marinade would be fantastic with any protein, but it goes really well with beef.
If you want to use leftovers, try making my Thai steak McMuffin sandwich, that is if you have any leftovers (I'm surprised I did).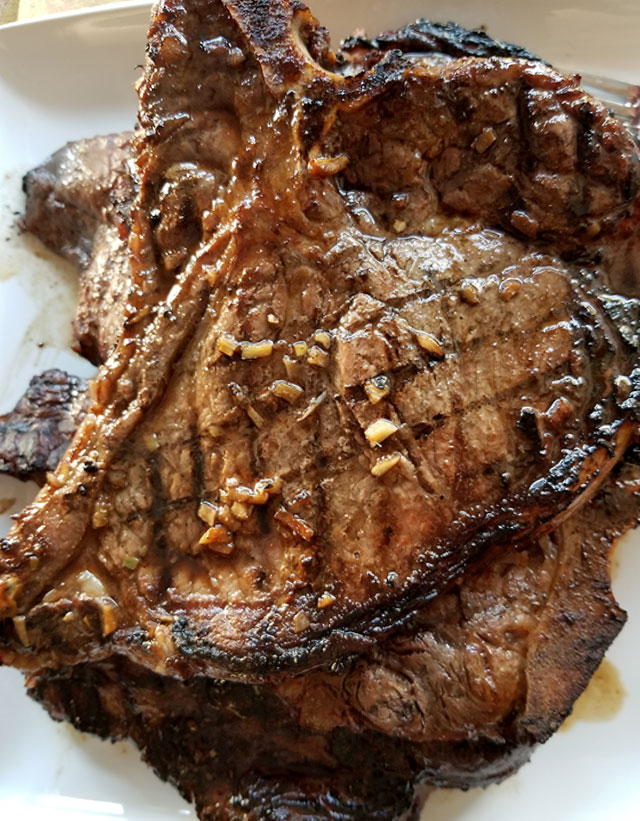 Ingredients:
2-3 New York strip steaks, or t-bone steaks
3 tbsp soy sauce
2 tbsp shaoxing rice wine
2 tbsp dark sesame oil
1 tsp cracked black pepper
1 tbsp sugar
4 cloves garlic, minced or roughly chopped
1 tbsp minced ginger
2 pinch of salt, to taste
1 shallot, minced
Combine all of the ingredients, excluding the meat, in a large bowl.
Add in the steak, mixing to coat all of the beef. Let this marinate for 1-4 hours. When you are ready to cook, heat up your grill and grill to your liking. We go medium for the most part on the steaks. Serve with rice and vegetables. Enjoy!